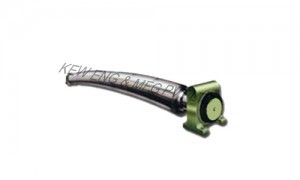 Metal Banana Expander Roll
We are Manufacturer Of Banana Rollers Manufacturer, a wide range of all type of Banana Roller, Bow Roll, Metal Bow Rolls, Metal Expander Rollers, Metal Banana Expander Roll, bow banana roller, Expander Roll, Bow Expander Roll, Banana Rollers Manufacturer. Metal Banana Expander Roll with high-quality materials for different types of applications per client's requirement. Metal Banana Expander Roll manufacturer, exporter, and supplier for the used in Textile processing machines, Plastic converting machines, Paper Industries. Heavy duty metal banana expander roll for removing wrinkles with high performance and high-speed process. We make Metal Banana Expander Rolls having very wide range of dimensions and suitable for an equally wide range of applications and web materials.
Diameter of Metal Bow Expander Roll available:
6-, 8-, 12-
Length: up to 3000 mm
Single Acting Bow Roll
Double Acting Bow Roll
The Performance of our Metal Bow Expander Rolls depends upon the following points:
Wrap angle
Lead-in & Lead-out distance
Position of bow (Adjustable)
In this, 3:1 (lead-in: lead-out) ratio is considered to be the perfect. The best results are attained when Metal Banana Expander Roll is perpendicular to the web direction.
Advantages of our Bow Roll are:
Control Slack Edges
Remove wrinkles
Separate slit webs on winder
Eliminate baggy center
Try to even out lateral tension across the web width
Rubber Sleeve Covered. (High Quality Synthetic Nitride Sleeve).
Metal Banana Expander Roll with hard chrome plated surface for high speed application.
Vary Bow Expander Roller.